Will PASPA Benefit Bitcoin Sports Bettors?
Sports betting, and gambling in general, has continuously been known as a delicate topic among US legislative bodies, all the more so since the appearance and rapid growth of the online gambling industry. A series of established regulations, as well as additional acts such as the UIGEA of 2006 helped form a federal ban on gambling activities across the nation, which held the entire marketplace at a standstill for a very long time.
Internationally though, the online gambling industry continued to develop and flourish in segments ranging from software providers' game contents to new and improved online payment methods. The revolutionary cryptocurrency Bitcoin is an example of the latter.
Bitcoin and PASPA
Bitcoin appeared as a decentralized and fully digital currency and payment processing system, finding great application in all spheres of online transactions, gambling included. Considering the status of the industry on US territory, this cryptocurrency paved the way for offshore operators to cater to the largely untapped player base due to several key conveniences it provided:
Decentralized, open transactions – Bitcoin transactions are not regulated by one sole institution or government, and thus allowed its users to make untraceable transactions across its unique ledger structure, the blockchain.
Fully secured – Security of users' funds is practically guaranteed on the blockchain, as all Bitcoin addresses are protected by unique keys (passwords) required for full access. Hence, anyone on the blockchain gains insight into the transactions, and supports their execution, yet no one but the owner of the funds is able to influence their storage.
Free of charge – The fact that this cryptocurrency is not related to any traditional financial institution, fund or bank, provided transactions that would not be subject to the usual fees for processing payments.
Bitcoin-related player benefits – Online sportsbooks and gambling platforms in general further supported Bitcoin transactions due to the fact they enabled access to new markets and greater player traffic. As a result, such platforms actively promote this payment method using a line of player benefits, bonuses and promotions for choosing it over traditional banking options.
Nonetheless, online sports bettors and gamblers need to be fully aware of the fact that the use of Bitcoin as a by-way to gaining access to offshore sportsbook operators is not a practice promoted by this platform, and should be well-informed on the matter prior to resorting to it.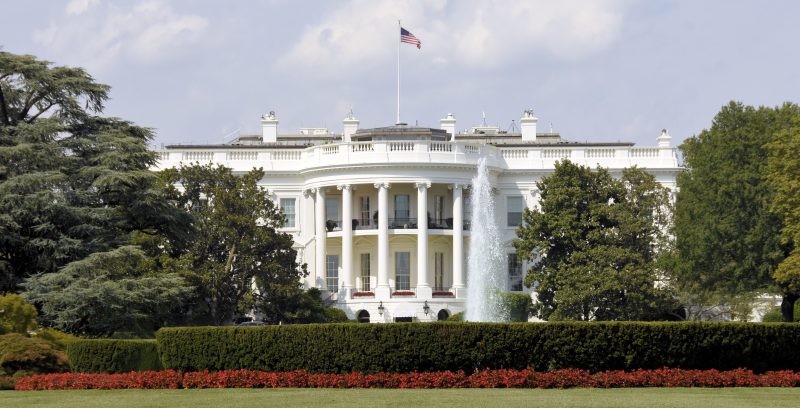 What is PASPA?
The matter of legally regulated sports betting in the USA inevitably leads to the Professional and Amateur Sports Protection Act (PASPA). This Act was signed back in 1992 by the then US President Bush, and went into effect in January 1993 as a federal law. It was primarily demanded and promoted by professional and amateur sports associations across the US, claiming that the practice of betting on sports severely hindered the integrity and purity of the sport, calling upon several past scandals.
In its essence, the Professional and Amateur Sports Protection Act prevented individual states from establishing their own individual legislation on sports betting. Nevada was excluded from its provisions due to the fact it was already providing such services at the time, and continued to do so after it was made official. Several other states, Delaware, Oregon and Montana more specifically, were also exempt from the Act in a way, due to the fact that they already provided a kind of state-sponsored sports betting service.
The remaining states were left to respect the letter of the law and prevent any sports betting on their territory, which was seen as undermining their individual state authority. One such fierce claim was made by the state of New Jersey, primarily due to the fact that it was supposed to be exempt from PASPA back in 1992, had it been able to establish its own sports betting legislation within a year's time frame after it took effect.
A court battle, Murphy vs. National Collegiate Athletic Association (NCAA) followed suit, and ultimately ended a few months ago, on May 14, 2018, when the Supreme Court ruled in favor of New Jersey's claim to nullify PASPA with a 7-2 court decision. Thus, individual states were enabled to take the matter of legal sports betting into their own hands, and ultimately make use of its benefits, mainly related to taxation policies imposed on legalized sportsbook operators.

Bitcoin Betting After PASPA
Considering the fact that Bitcoin already enabled sports betting practices on US soil prior to the Act's declaration as unconstitutional poses great questions regarding future prospects. Namely, fantasy sports platforms had already made use of this and other such currencies to promote their services, thus providing grounds for claims to use cryptocurrencies to an even greater scale.
Bitcoin, as the largest cryptocurrency payment options of its kind so far, is expected to gain further use after the effects of PASPA have been thoroughly eliminated from state-level legislation. It is expected, along with other tokens such as Ethereum, to gain a proper, regulated presence on the US online sportsbetting marketplace. This could mean further litigation, as well as a rise in value of the specific tokens that will manage to comply with the specific provisions.
In turn, offshore sports betting operators which have catered the market so far are expected to suffer negative effects due to their unregulated status. Nevada and the remaining states that were exempt from PASPA are projected to reduce their share of players traffic as well.
All in all, Bitcoin transactions, as well as those of similar tokens, are definitely bound to grow in volume after the PASPA ruling is implemented in individual states and sports betting practices gain legal status.