Slot Machine Strategies To Improve Your Odds
Slots are likely the most popular games in online and land-based casinos worldwide. Millions of people regularly play online slots, but only some comprehend how to take home a win by playing slots or how these games work. 
Sure, slots are essentially games of chance, and there's not much you can do to tip the odds in your favor. However, you can cut your losses and get more winning sessions if you know some of the most critical things explained in this guide.
How Do Slots Work? 
Before knowing how to win at slots, you need to understand how these games work. There are many theories, but most of them are entirely wrong. 
All slots, including older generation slots, are equipped with an RNG chip, which generates numbers within a huge range and determines the outcome of any given spin. This means that the outcome of the spin is determined the moment you press the spin button and will not change thereafter.
The Top Online Slots To Play 
The best slots to play are those that offer the right mix of volatility, player-friendly RTP rates, limits, and casino bonuses. Every time you play a real money slot, you should check the payout percentage (or paytable) and wager. 
In the long run, the only way to enhance your slots chances is to pick good slots and only play for money you can afford to lose.
Progressive Slots 
When you first start playing slots online, it can be hard to resist the temptation to play progressive slots. Big real money prizes are what make jackpot slots the most alluring. However, if the odds are important and your budget is tight, there may be better choices than progressive slots for you. 
Progressive slots have the lowest average RTP when gambling, so your chances of winning are low. Additionally, you should always bet the maximum to win the highest jackpot prize.
Classic slots
These slots typically have 1-5 pay lines and simple pay tables. Recommended for beginners, these slots don't offer massive payouts, and max wins are limited. Lastly, these titles often have high RTP and low to medium volatility ratings.
Megaways Slot
Invented by the online casino industry, the Megaways slot is one of the most amusing slot types. These titles offer massive payouts and also have incredibly high volatility. Playing Megaways games may require a large bankroll.
Video Slots
These slots have anything from 5 to hundreds of pay lines and often feature lots of bonus games, mini-jackpots and other big wins. Because of this, video slots are highly volatile and rarely exceed a 96% RTP.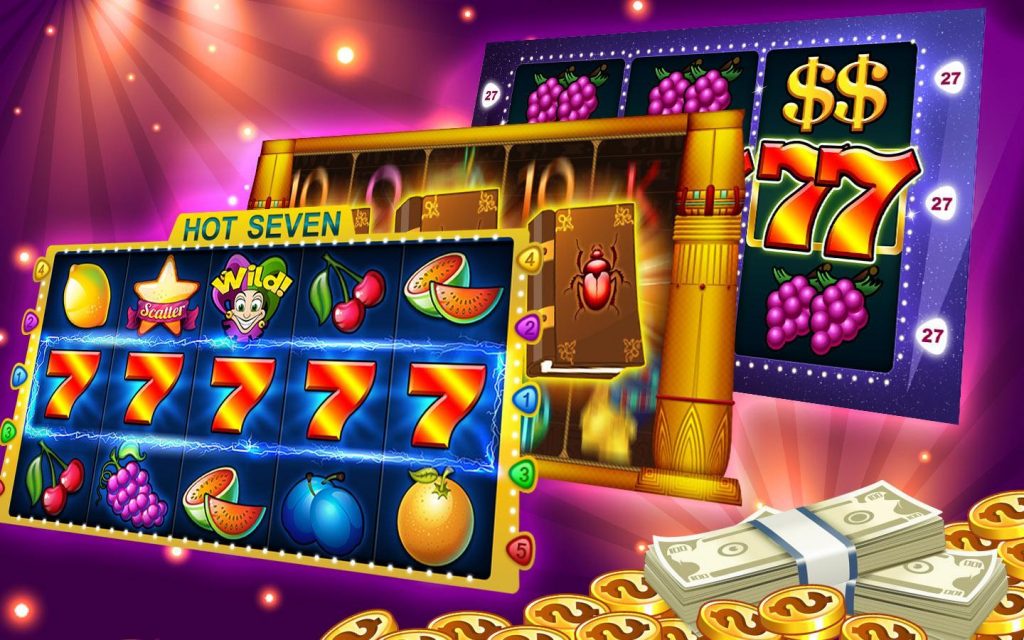 Payout Percentages and Slot Volatility 
As mentioned above, slot results are all random, which often gets people wondering why so many people lose. The real reason for this is the allocated odds and payout percentages provided by slot developers. 
If you compare slot machines with other casino games such as blackjack, roulette, and craps, you will quickly find that, in most cases, the RTP percentage for slot machines is less significant. With that said, the RTP for an average slot machine in an online casino ranges from 94-96%.
Low Volatility Slots: The odds of winning are high on these slots, making it easier to hit winning combinations when spinning the reels. That said, you should know that low-volatility slots offer smaller winnings. What this means is that the winning combination may not be as valuable as you might expect. 
High Volatility Slots: These games have lower odds of winning but pay more. With the right bankroll, slot skills, and strategy, these slot types could be ideal for some. In contrast to low volatility slots, these slots offer few wins but bigger rewards. 
Take advantage of free spins. 
Finding a reasonable casino bonus is essential when playing slots online, especially if you want to gain a little advantage. The most common types of bonuses include free spins, extra money equal to your deposit and special offers for repeat players.
Besides the casino's bonus selection, take note of your chosen slots' in-game features, which often include free spins. 
The advantage of free spins is that you don't have to pay for that spin. This special offer adds multipliers and wilds to your spins, often leading to big wins. 
Other Online Slot Features/Bonuses 
Wild Symbol
The Wild symbol is found in most video slots. It makes its mark by substitutes for all other regular symbols to help players land more winning combinations. Second, to this, some slots incorporate the wild symbol in other features. 
Scatter Win
The scatter symbol can provide payouts when found on the screen, regardless of its position. Often it requires two or more scatters to trigger the reward, but when it does, it's a nice payout. 
Multipliers
Video slots have all kinds of multiplier features. No matter the function of the feature, the multiplier usually doubles your wins on all successful pay lines. 
Conclusion 
Many online casinos offer free and real money slot machines. But very few are interesting, exciting and informative. Some of these real money games can make you big money and have fun while you play. To make sure you have a quality experience, try out one of the casino listed on The Bitcoin Strip.