Monero is a relatively little-known cryptocurrency that launched in April 2014 and has become popular in gambling for its privacy features (which are not yet available in Bitcoin). Despite Monero lacking the same popularity as Bitcoin or Ethereum, the coin has slowly risen to fame over the last few years and is now accepted at a number of online gambling sites.
How to Bet at Monero Gambling Sites
Gambling with Monero (XMR) is easy and not too dissimilar to Bitcoin. Deposits are made as a simple blockchain transaction and transactions are validated by miners through a "proof of work" algorithm. A Monero deposit at your favorite casino may take a few minutes to arrive, which is still relatively fast for a crypto-currency, although this deposit time will also depend on the speed of approvals at your chosen Monero casino.
Of course all deposits and withdrawals are made anonymously, which is why so many choose Monero as their crypto-of-choice for online gambling.
If you haven't already got a Monero wallet, you can get started with at GetMonero.org.
What is Monero
Monero was one of the first private cryptocurrencies to enter the market. Unlike Bitcoin, whose transactions are all publicly visible on the Bitcoin blockchain, Monero implements a combination of cryptographic tools to obfuscate any identifiable information.
As a result, Monero has become the go-to currency for those with an interest in privacy and as such has become popular among gamblers the world over.
How does Monero's privacy work?
Monero's privacy is derived from a set of algorithms and cryptographic tools which play a role in reducing the amount of data publicly available. These are: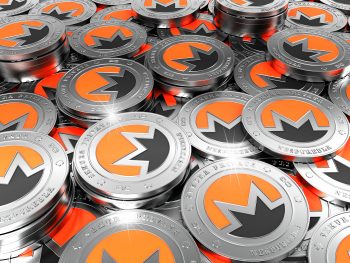 Ring Signatures
Ring Signatures are similar to "mixers", whereby the address of the person spending the Monero (XMR) is mixed with others in order to make it difficult to determine who is spending what. Of course, if there was only a single Monero user then this privacy feature could not work. However, privacy increases exponentially as more transactions are made on the network.
Stealth Addresses
A paper written by Nicolas T. Courtois and Rebekah Mercer first discussed the concept of Stealth Addresses. This clever use of applied cryptography enables users of the Monero network to never reveal the destination address of a transaction. The information about the receiving address is only known to the sender and receiver.
Ring Confidential Transactions (RingCT)
Tying it all together is RingCT, a powerful feature that obfuscates the amount of funds being transferred in any given transaction. In all, a Monero transaction does not reveal any details about the sender, receiver or amount transacted. The public only knows that a valid transaction happened and a fee was paid.
But I thought Bitcoin was private?
A common misconception about Bitcoin is that it is private. Bitcoin transfers are describe as pseudonymous, while no personal information is associated with a transaction, enough information is revealed publicly that certain patterns or known addresses can reveal details about the individuals involved. While there are ways to use Bitcoin in a manner which guarantees a high level of privacy, there is never complete anonymity and the average user is likely to leave more of a breadcrumb trail than they may expect.
Monero's transactions are private by default yet simple to use. For this reason, Monero has become a popular choice among online gamblers and casino enthusiasts. A full list of casinos accepting Monero deposits and withdrawals can be found below.
Show More.