How Cryptocurrencies Are Changing The Face Of Esports
Esports have existed in some form or another since the early 1990s. Made popular by the likes of Street Fighter and old school first person shooters such as Quake, esports have risen from a niche subset of gamers to become a major platform which now attracts hundreds of millions of spectators each year. The phenomenal rise in the popularity of esports has also attracted some unlikely brands; ESPN and the NBA are now investing millions in the space, hoping to secure a leading role in what is tipped to be a $1.65B market by 2020. Prize pools for major esports tournaments reach well into the millions, and last year Dota 2's "The International" acheived a record-breaking payout of nearly $25M.
The rapid growth in esports has coincided with an even faster growth in the value of cryptocurrencies. While on the face of it both markets have very little in common, they do share a very similar userbase – one which has a natural affinity for technology. The crossover between esports and cryptocurrencies has been inevitable, and while both markets are still relatively young, there are already signs that this relationship could lead to even further growth and opportunities.
Esports Cryptocurrency Sportsbooks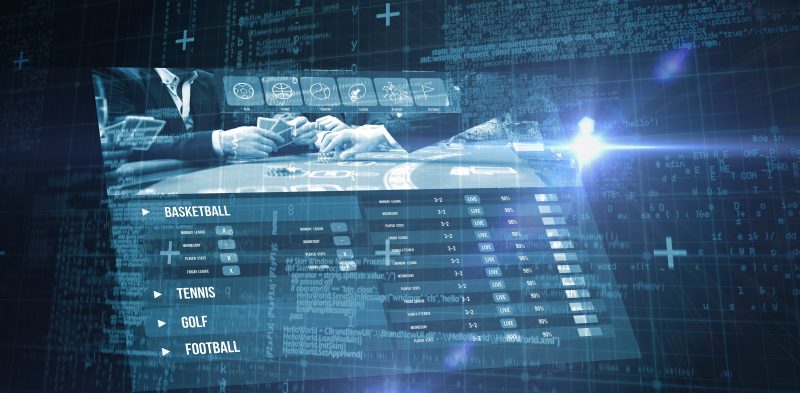 Cryptocurrencies gave rise to a new form of gambling, one that does not require permission and enables fairer forms of betting (see our piece on smart contract casinos). These same benefits have been applied to the esports betting market, however in these instances the adoption rates have been much greater. OneHash, Unikrn and GG.bet are a handful of the new esports betting platform to appear on the scene following Bitcoin's rise to fame; allowing users to bet on esports without the need for fiat deposits and allowing users to gamble with more privacy and faster withdrawals.
"We're seeing a dramatic increase in the number of sportsbooks accepting cryptocurrencies for deposits and withdrawals – particularly Bitcoin. While existing sportsbooks have been slow to adopt these new payment methods, the vast majority of new sportsbooks are, and they're taking an edge because of it."
Tom Wade, Co-Founder at SickOdds.com
Cryptocurrencies aren't simply used for deposits and withdrawals either; smart contract platform, Ethereum, has enabled users to bet "peer to peer" on esports via a decentralized exchange. These decentralized exchanges remove the middleman and custodian, ensuring that player funds are always kept secure and that outcomes are honored in an automated and trustless way. One such decentralized exchange, Augur.net, launched today (July 9th 2018) and is the first platform to allow players to bet with each other on user-created prediction markets.
Esports Collectibles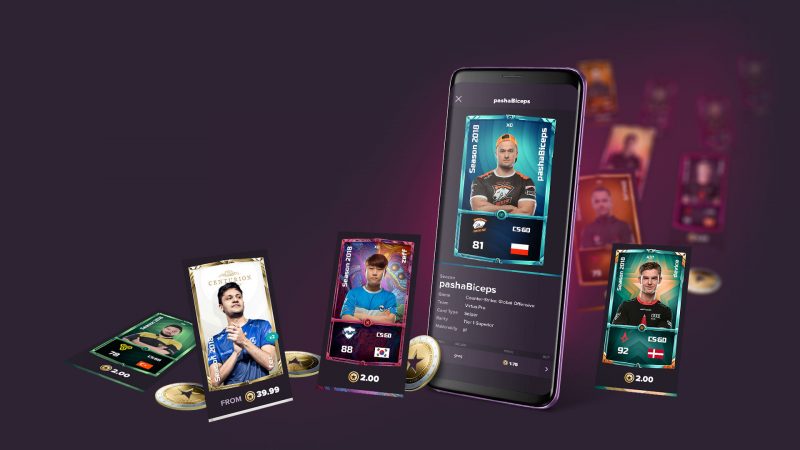 Anyone following the cryptocurrency phenomenon would have heard of CryptoKitties – an Ethereum based collectable dApp (decentralized application) that allows users to breed and trade digital cats. Collectables have existed in the physical world since time immemorial, however in the digital world, counterfeiting has been too problematic. Decentralized ledgers (blockchains) and in particular, Ethereum, have overcome this problem by removing the possibility of double spending. Collectables in the Ethereum world travel between individuals as they might in the real world. This opportunity for creating collectables has inspired some in the esports community to create their collectables, allowing users to trade cards analogous to the way they might trade baseball cards. Epics.gg is one such platform that has opened up a world of tradeable esports collectables, allowing fans to buy, sell and collect their favorite cards on a decentralized marketplace.
Royalties
The esports market is still in its infancy, the legal framework surrounding players, games and tournaments is loose at best and many teams have struggled to maintain rosters thanks to aggressive poaching tactics by a handful of top tier organizations. While the blockchain cannot fix all of these problems (at least not yet), they can provide a massive service for paying royalties to players and businesses. Using a smart contract platform such as Ethereum, royalties can be paid automatically based on other actions that occur. Taking the example above, an esports team could issue collectable cards with a commission taken on every trade of the card. In this instance, an esports team could harness this technology to enable entirely new revenue streams, and work is underway by Microsoft and EY to develop better royalty management (on the blockchain) to achieve just that.