Free Bets On Sports Without Spending Real Money
Crypto Casino players can earn bonuses or prizes without taking a cent out of their pocket with free betting options provided from sportsbooks. With numerous online sportsbooks offering several kinds of free bets, some more enticing than others, it is essential you can tell them apart. 
Sportsbooks use free bets as a marketing plan in the hopes that new clients will continue at that sportsbook and deposit additional funds to place wagers, however, the decision is ultimately up to the bettor whether they would like to continue or merely enjoy the sign-up bonus.
This article will explain what free bets are and we will explore some of the free betting options that sportsbooks may offer, and some methods of obtaining these free offers.
How To Bet Without Using Real Money
Free bets in sports betting are generally a bonus feature provided to the bettor from the sportsbook. Free bets come with strict terms and conditions, usually with having to deposit a minimum amount into their account first and not being able to redeem the free betting money for cash.
By using various promotions, sportsbooks can captivate their target audience to open an account on their site. These players will make a small deposit, and get a free bet bonus in return. 
What Are Free Bets?
A bettor can place a wager without using real money which is known as a free bet. Free bets are used by sportsbooks to entice new members to register, and as a way to boost the gamblers balance. Similar to placing bets using real money, the bettors decide which sport, game and bet to place. 
For successful wagers, the players account will be regularly credited with their earnings. In some cases, bettors can take their winnings right away, but more often than not any winning from a free bet comes with specific withdrawal conditions. The bettor should check these conditions prior to betting to verify a specific offer.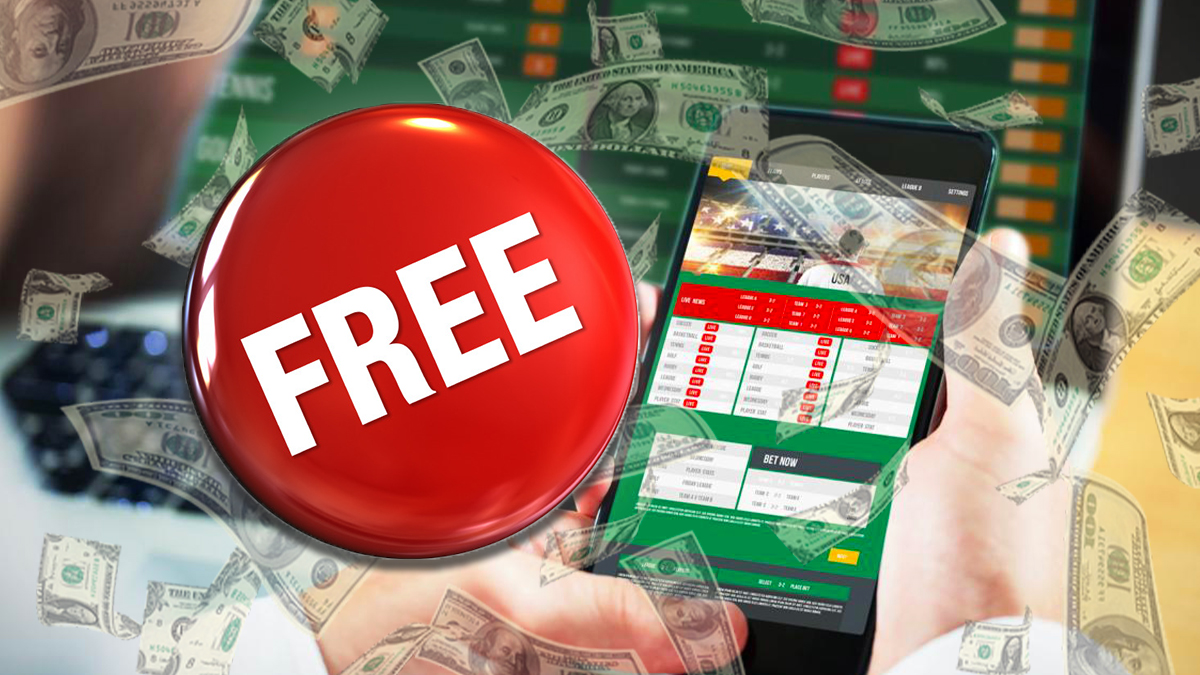 How To Get Free Bets
Free deals can be accessed by either using a promotional code or making a minimum deposit, however, the minimum deposit option is more prominent. In most cases, all bettors need to do is sign-up for an account on their preferred sportsbook and fulfill any deposit or betting requirements. 
For the promotional codes, users may receive a code after creating an account on a specific sportsbook, or they may browse through the available websites online that offer them. It's simple to use promo codes at online betting sites with slight differences between sites. Bettors simply need to choose the sportsbook they would like to join, access the website, create an account, follow the instructions and input the bonus code when necessary.
Sports Bet Options Not Using Real Money 
Free Bets With No Deposit
No deposit bonuses are the best way to bet on sports without coughing up any cash. These bonuses are often received when bettors register with a sportsbook. The free credit is typically offered in small amounts, however, since there is no deposit required, it's a terrific opportunity to start off any betting experience without worrying about using your own money. Just remember to look at the T&Cs before starting off!
Risk-Free Bets
A risk-free bet is when a bettor makes a wager on a team or a player, and the sportsbook will refund them up to a certain amount if their bet loses. For the bettor this is a win-win situation because, if your wager is successful, you keep the wins and, if it is not, you receive your money back.  
Deposit Match Bonus
A matched bet is when a sportsbook will match your first wager in full, providing you credit for use on future bets. A deposit will need to be made by the bettor which typically has a minimum deposit requirement and a fixed percentage, usually from 50% to 300%, will be matched by sportsbooks.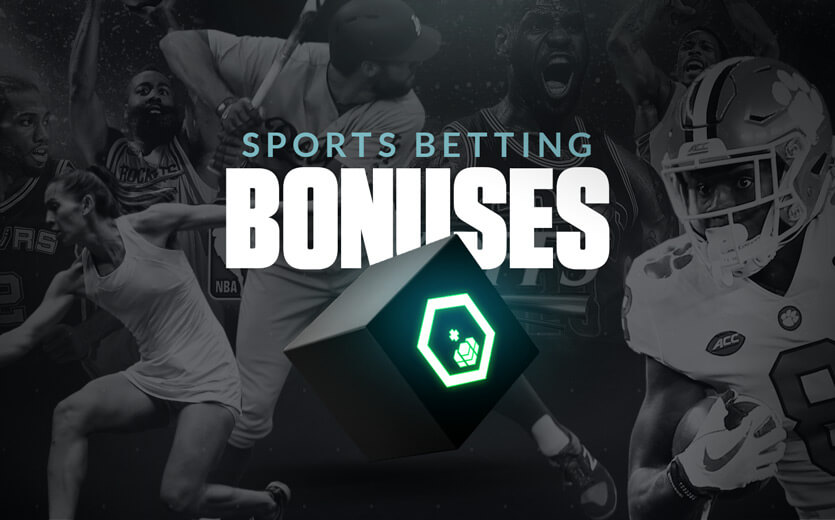 Betting On Sports Is Possible Without Spending Money
For bettors looking to make wager on sports teams or players without having to spend real money they have the option to use free betting features including no deposit free bets, risk-free bets, and deposit match bonuses. Some online sportsbooks will offer bettors a combination of these free bets into one package which is a fantastic opportunity to stretch your money further. Free bets are a great way to learn the ropes of sportsbetting without the commitment of using real money. For this and more sportsbetting information visit us at The Bitcoin Strip
FAQs
Which Sportsbooks Will Let Me Bet Without Using Real Money?
Any sportsbook with a sports betting license is allowed to provide free bonuses. Usually, sportsbooks that provide free betting options are more popular than their counterparts since they have the resources to invest in new customers.  There are numerous sportsbooks where bettors can find these free bonuses which include sportsbooks like Draftkings, Fanduel, Bet365, and many more.
How Do Free Sportsbetting Options Differ From Betting With Real Money?
The major difference between betting with real money and free betting options is that there are no direct initial costs involved. You can participate in these bonuses without placing a bet because the sportsbooks offer the promotions.