CoinDragon Brings The X-Factor to Bitcoin Gambling!
The Bitcoin Strip only partners with the best quality casinos out there, and CoinDragon is no exception. CoinDragon is one of the newest online Bitcoin casinos that offer a massive line-up of propriety games to its valued visitors. In addition, you can also expect to find excellent rewards, especially with the recent launch of a series of special promotions that are sure to bring the x-factor to your Bitcoin wins!
Hold on tight for the next two weeks as you zoom across a spectacular array of brand new X-factor promotions, including a Daily X-Factor Challenge, a bumper X-Factor Jackpot Challenge, and a whole lot of daily competitions that are being held on their social channels including Telegram and Twitter.
So how does it all work you are wondering? Let's check it out so you can get in on the action.
First and foremost you will need to get a Telegram account and join their channel. Here you will get a daily Codeword. You can use this to place a bet on X-factor. The best news is that all wins will be multiplied by at least x25.
The same steps are followed to be a part of the other X-factor offerings.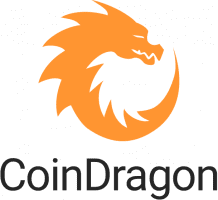 Welcome Offer (T&Cs Apply)
Welcome Offer
Free bets every day until 28 May, 2020. Prize pools up to $140! New challenges will be launched daily! Make as many bets as you want in the game Dice with a multiplier of 100x or more. You can choose the side (over/under) for every bet individually. Top 3 users that manage to stack up the biggest sum of multipliers will receive the prizes.
18+. Full T&Cs apply. Please gamble responsibly.
Get Bonus
Daily X-Factor Challenge
Show your x-factor by being fast on the draw.  Be the first to place a bet following the codeword released on telegram, and you will be a winner! This can happen multiple times per day.  Each winner will receive 50 000 SATS BTC. The more you play, the more entries you will get to the Jackpot X-Factor Challenge.
Jackpot X-Factor Challenge
All your bets that are placed after the codeword is released on telegram will be counted as entries into the jackpot challenge. The more you play, the better your chances of winning big Bitcoin rewards. The top five players with the highest multipliers will win a reward, and generous rewards they are!
2nd place: 1,000,000 SAT BTC
3rd place: 500,000 SAT BTC
4th place: 250,000 SAT BTC
5th place: 100,000 SAT BTC
How To Get in on the Action
Straight after you receive the codeword, place a bet. Then post a picture of your bet on the CoinDragon telegram channel, but only if your bet has a multiplier of x25+.
When posting use the following format:
Your CoinDragon Public Display Name
CODEWORD
Bet ID
Screenshot of the bet
How Often Can You Win?
For the 2 week duration of this promotion, lucky gamblers can win daily prizes. There will also be that big jackpot payout at the end of the promo period.
To find out whether you are one of the daily winners, check their Telegram thread, and their Twitter channel where they will also display the leaderboard for the jackpot challenge. So look out for your Public Display Name to see how much you have won!
Register Now and Win at CoinDragon
You have 2 weeks to prove that you have the x-factor. All you have to do is to be faster than everyone else in the daily challenge, as well as have bets with the highest multipliers to be a part of the ultimate reward in the Jackpot Challenge
Log in or register at CoinDragon now to be a part of the challenge and win some awesome Bitcoin rewards.