CasinoFair – The First Ethereum Side-Chain Casino
FunFair launched their ICO in 2017 and raised roughly $26M to fund the development of a decentralized gambling platform on Ethereum. While other decentralized apps (dApps) have experienced major issues with transaction throughput on Ethereum, FunFair has been busy working on side-channel technology to alleviate these issues. Instead of having every single bet hit the Ethereum blockchain (as has been seen with the current set of smart contract casinos), FunFair allows users to open and close payment channels with just 2 "on-chain" transactions – placing as many bets in the open channel as the player liked. This technology has been revolutionary, and has since been applied to the gaming market (Loom Network) and porn industry (SpankChain), creating never-before-seen scale on any blockchain.
Introducing CasinoFair
One year on from the ICO and FunFair have launched their first casino brand, CasinoFair. This new casino comes complete with in-house games and FunFair's very own side-channel technology, allowing players to bet endlessly with all the trust and security benefits of the Ethereum blockchain. And those benefits should not be underestimated – using CasinoFair, players will be able to open payment channels using the MetaMask browser plugin, with all bets and payouts being made using publicly-auditable smart contracts.
Games at CasinoFair
CasinoFair comes with a range of different games including but not limited to:
Roulette
Video Poker
BlackJack
Slots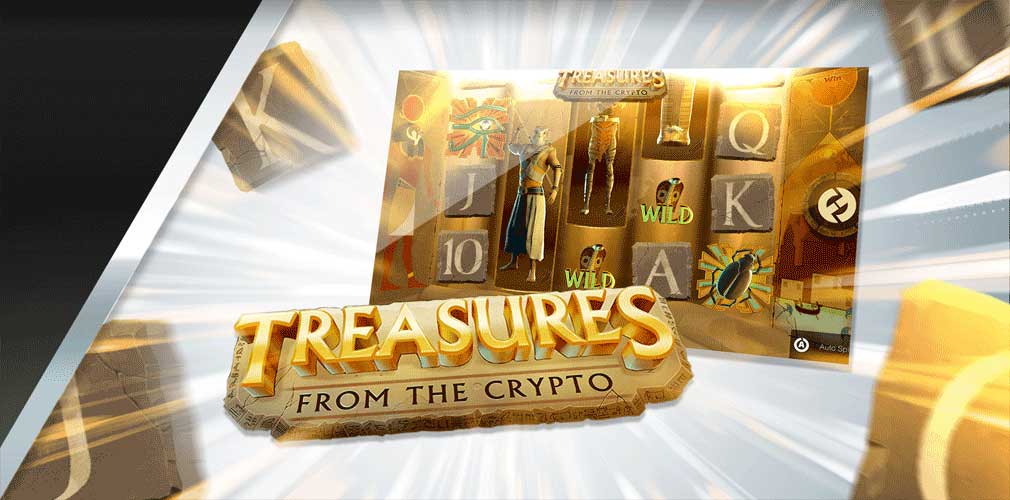 Each of these games has been created by FunFair's in-house team, and one of their most popular productions has been "Treasures From The Crypto" – a unique Egyptian themed slot with free spins and bonus rounds to boot! This initial list of proprietary games is expected to expand as the platform grows in popularity.
Placing a Bet on CasinoFair
Unlike traditional casinos or even Bitcoin casinos, CasinoFair's process for making a bet requires a little bit of know-how. Those familiar with transacting on the Ethereum blockchain will have no trouble at all getting set up, but newcomers may need a little hand holding. The process is as follows:
Install the MetaMask browser plugin
Setup an account at CasinoFair.com
Deposit a small amount of ETH into your MetaMask wallet
Deposit the amount of FUN you wish to bet with
Open a game on CasinoFair and start betting!
As with any new technology, the user-experience early on is hard to streamline. Improvements in the MetaMask wallet have made payments much easier, however the issue of having to purchase FUN before being able to play is a challenge. As is the need to have a small amount of ETH to pay for gas fees.
These user-experience issues will no doubt be partially resolved in the next 12 months, however those who persevere today will be rewarded with what could be the most secure and trusted way to bet online.
Is CasinoFair Licensed?
CasinoFair is licensed by Curacao Interactive Licensing N.V with a goal of becoming the first casino of its kind to be licensed by the UK Gambling Commission. Unlike other casinos, CasinoFair.com doesn't take custody of player funds, and therefore the licensing and regulatory framework may need to be reshaped to apply. This does leave open the question of the casino's side-channel technology, and whether that too will require a separate type of license in the future.
Does CasinoFair Restrict Countries?
FunFair is focusing heavily on compliance and KYC and as such has limitations on who can and cannot play. CasinoFair currently allows players from Canada, Switzerland, Finland and Norway to deposit, however that list is expected to grow consdierably in the near future.