Best Bitcoin Slots For 2019
Hello, 2019!
It's a New Year and with that comes the promise of great new things ahead.  This could not be truer than in the fast-paced world of online Bitcoin gambling.  Game providers have stepped up to the plate with some brand new games that bring with them enormous opportunities for big wins.  Graphics and features are like none seen before while new themes all promise an exciting gaming experience for gamblers the world over.
The Bitcoin Strip has gone to all the top game providers to see just what is new for 2019. We are so excited by what is being launched.  If these slots are anything to go by, 2019 is going to be a big win year for everyone!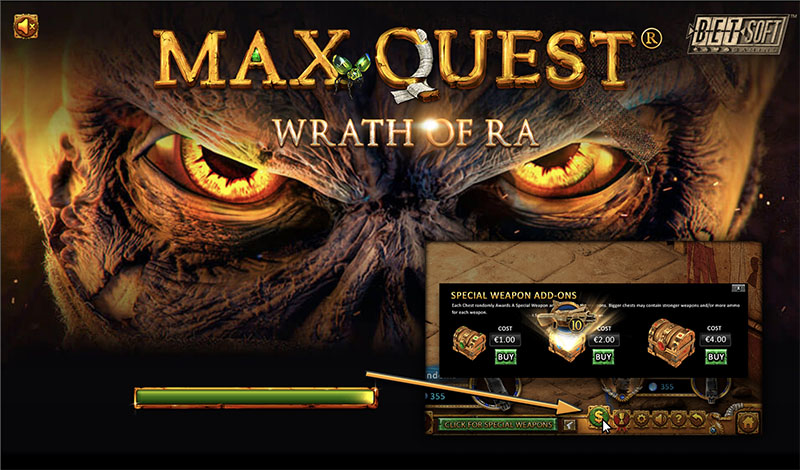 Max Quest-Wrath of Ra – BetSoft
We kick off with BetSoft's newest game that is the dawning of a new era in the slot world. The temple of the ancient sun god is roused by some intrepid explorers.  Little do they know that the Wrath of Ra awoken brings an army of demons and making their way to bowels of the temple to recover treasure will be a treacherous path.
The interactive battle with a spray of bullets can lead to massive payouts and the possibility of features that help advance explorers in their quest.  As explorers progress closer to their ultimate goal of bagging a massive 5000 coins, they will be met with various tiers of terror where they can accrue an arsenal of weapons.  Hulking Gods and reborn mummies arise at any frightful given moment.
An action-packed slot to start the New Year off with adventure and fast-paced wins.
Play Max Quest-Wrath of Ra at any of these BetSoft casinos!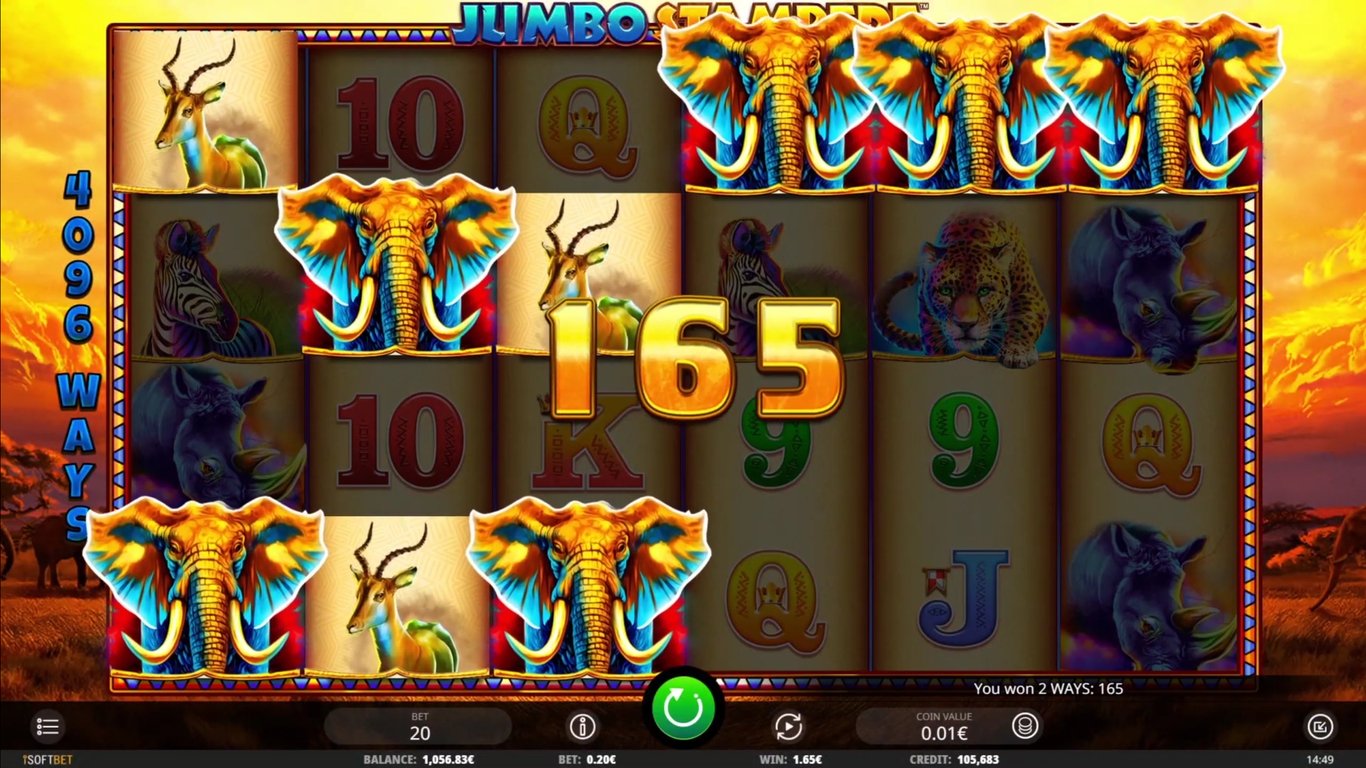 Jumbo Stampede – iSoftbet
iSoftbbet takes new year revelers straight into the African bush on a safari of their lives. 6 reels and a whopping 4096 ways to win make this a new year slot that will bring big wins to adventurous gamblers willing to go along for the ride.  The brand new January 2019 release by iSoftbet offers excellent bonuses where earning 100 free spins is a reality.
Jumbo symbols and Wilds that can work all kinds of magical ways will make you feel like you are genuinely on a 5-star safari in the best of African reserves.  2019 is about the big 5 after all Bitcoin, Big Wins, Busting features, Brilliant graphics, and Bounty Bounty Bounty.
Jumbo Stampede is a sure fire way of getting the new year off to a winning start, and the graphics will envelop players drawing them into the grasslands along with Zebra, Leopard, Antelope. The pride of Africa is the Elephant and landing 6 of this guy will see your rewards multiplied by x 7.5
Scatters, Wilds and Multipliers are the order of the day! Put on your hiking boots and brace yourself for the abundance that iSoftbets Africa has to offer.
Play Jumbo Stampede at any of these iSoftbet casinos!
Vikings vs. Trolls – Pragmatic Play
November 2018 saw the release of Vikings vs. Trolls.  A battle of epic proportions that will see many engaging encounters between the two enemy camps raging through-out 2019. A completely mobilized game that will allow enthusiast from either camp to play a graphically stellar game where ever they are in the world.  Pragmatic presents a game that can offer a game-changing 250 free spins and multipliers of up to x4.
If you are planning on making your 2019 epic, then look no further than Vikings vs. Trolls.  Whether a male or female Viking, the playing field is even.  Everyone has the opportunity to line their pockets generously with a game that will keep all gamblers playing for more throughout 2019.
Play Vikings vs. Trolls at any of these Pragmatic Play casinos!
Lucky Streak 2 – Endorphina
What are slots without the nostalgic 777's and a healthy bite into a good fruit slot?  November 2018 saw Endorphina's latest visit to this type of slot, with it becoming a firm favorite amongst new and seasoned gamblers alike.  Now it is forging its way forward into 2019 for those of you who like to start your year with a bit of healthy living.  Take a bite into a variety of fruit for some decent wins and punch of much needed financial vitamin.
Every new year deserves a lucky break, and the Lucky 7 provides just that.  Land 5 of these and your delicious reward will be 10 000 coins.  Not too shabby for a kick start into the new year.  The old school feel of this game will keep your feet on the ground, and the wins will have you reaching for the stars.
Play Lucky Streak 2 at any of these Endorphina casinos!
Mercy of the Gods – NetEnt
Hopefully, 2019 will not leave you at the Mercy of the Gods, but with this top class NetEnt January 2019 offering gamblers will start the year feeling like a god indeed.  What is a year of slots without a visit to Egypt?  Thankfully NetEnt has made it a trip worth revisiting over and over again. Excellent graphics set a mysterious tone for a prosperous adventure into the pyramids and catacombs in search of a great Bitcoin reward.
5 reels and 20 pay lines are on offer and will present visitors with Gift of Life Re-Spins, wild reels come into play as well.  The main feature is the Gift of Wealth Jackpot.  Here prizes can be up to x200 the original wager.
With a progressive jackpot in place, 2019 looks set to hand players the key straight to pharaohs catacombs of wealth!
Play Mercy of the Gods at any of these NetEnt casinos!
Other Offerings for 2019
While these cutting-edge games have already launched, the options don't end there.  Game Providers have lined up a host of dynamic games that are packed with excellent graphics, features and other twists and turns that will ensure massive Bitcoin wins.
Look out on The Bitcoin Strip where we will be featuring reviews on all the newest releases for 2019 including Safari King by Pragmatic in February 2019, Treasure Horse Pragmatic in February 2019 and Immortal Guild by Push Play April 2019 amongst many others.
Don't forget, you can find our list of the top 100 Bitcoin slots here.