What is a Bitcoin Casino?
The rapid growth and inclusion of Bitcoin into our lives has captured the imaginations of even the hardiest of investors and gamblers alike. Bitcoin provides self-sovereign wealth, and is slowly becoming an asset that is valued globally. It is no surprise then, that Bitcoin casinos have sprouted as a means by which this lucrative asset can be won.
Being relevantly unregulated and without borders made Bitcoin the perfect solution to US gamblers who would otherwise have had difficulty making deposits.  Americans were able to place their bets and gamble at online casinos with an ease never known before. A similar scenario played out with Russia and other countries with strict gambling regulations.
This means for side-stepping regulation comes with its risks, but it was this utility that spurred on the Bitcoin gambling market – which is now far more regulated and safe than it ever has been before.
How Does a Bitcoin Casino Work?
While the name Bitcoin casino is daunting to gamblers who do not use cryptocurrency, gamblers can rest assured that the logistics and mechanics of a Bitcoin casino will be very familiar to you, as essentially it is the same thing.  The only difference is that players will be depositing and withdrawing with Bitcoin rather than familiar banking methods.
A lot of Bitcoin casinos started out only accepting Bitcoin but have now expanded to include other cryptocurrencies and fiat currency such as the US Dollar, GB Pound, SA Rand, amongst others.  This will allow traditional currency players to get into the Bitcoin Casinos in a familiar way whilst earning and learning Bitcoin.
For the Bitcoin casinos that only use Bitcoin, players will be required to register anonymously and deposit Bitcoin into their account. The price of Bitcoin (which reaches into the several thousands) makes the idea of using it very off-putting. However, all casinos will choose to denominate a player's Bitcoin holdings a smaller amount, often "mBTC" (1,000th of a Bitcoin), so as to make interpreting the size of a bet more intuitive.
Full details about Bitcoin's denominations can be found here.
The majority of Bitcoin casinos will list all of the games and slots that you are used to, as well as others including esports, sports betting, and a host of proprietary "Bitcoin games".
There are some casino's that do operate outside of gambling regulations and these mostly including the likes of propriety Dice Sites, which also happen to be one of the most popular games in the Bitcoin gambling community, along with some other Bitcoin games.  These games are less regulated – if at all – but once the player is familiar, are just as enjoyable. Bitcoin casinos that lack credible regulation do pose a risk, and players should take responsible measures should they choose to play at one of these sites.
Bitcoin Casinos also offer Provably Fair gambling.  Players are able to check every roll of the dice, turn of the card or spin of the wheel by using a combination of a client and server seed, which, when compared, provide a cryptographic proof that the outcome was random and not tampered with.
A full guide to provable fairness can be found here.
Having said that, because many Bitcoin Casinos are not regulated and therefore are open to some risk, players depositing money into these relatively unregulated casinos always face a somewhat unknown level of risk. While a casino may employ fair technology, it does not guarantee that the casino won't be shutdown or closed without refunding player balances.
Ethereum Casinos are also rapidly gaining in popularity due to the blockchain's smart contract functionality. These smart contracts have eradicated the need for trust between the player and the casino with 100% authenticity and no potential for fraud. CasinoFair is one of the first casinos in the industry to make use of this powerful new toolkit.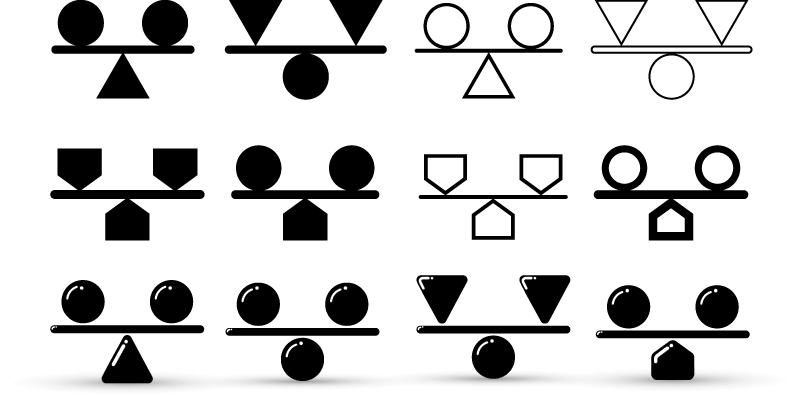 Bitcoin Volatility
Bitcoin, through the years, has been notoriously volatile.  Sometimes swinging violently from high to low and other times mildly undulating between the two.  So why use it to gamble?
Gambling is a game of chance and speculation.  The highs and the lows are part of the thrill.  It is easy to draw a comparison then between Bitcoin and gambling. Volatility and excitement is the name of the game for both, and when combined, the thrill could not be more intense.
This volatility has, however, driven a new demand for a type of cryptocurrency known as a "stablecoin". This blockchain-based currency still offers everything that Bitcoin offers but with the price stability that has so far been missing.
Stablecoins are a cryptocurrency that is pegged to a stable asset such as the US dollar or even a commodity such as gold or Ethereum.  By backing the currency in this way, it will offer a less volatile price regardless of the markets and in turn, will offer more practicality in day to day use.
There looks to be a growth in Stablecoin casinos as people are looking for stability in market value when depositing and withdrawing their proceeds.
Conclusion.
Online gambling has always been a contentious issue the world over, and now with the introduction and explosion of Bitcoin Casinos, the issue is even more debated.  But as cryptocurrency fever grips the world and becomes more and more a part of the transactional solution of today's society, there is no doubt this is only the beginning of what Bitcoin casinos have to offer.
Although the world of Bitcoin gambling is thrilling, gamblers need to always gamble responsibly and keep in mind not only the rewards but also the risks.